Welcome to today's stop on the blog tour for Hot Cop by Laurelin Paige and Sierra Simone!
Hot Cop by Laurelin Paige & Sierra Simone
Series: Standalone
Publication Date: June 13th 2017

From NYT Bestselling Author, Laurelin Paige and USA Today Bestselling Author, Sierra Simone comes a steamy contemporary romantic follow-up to last year's bestseller P*rn Star.
You have the right to remain sexy.
Anything you say can and will be used to get you in my bed.
You have the right to use my body to give yourself a delirious, life-changing orgasm.
If you have trouble…don't worry, I'm a bit of an expert in that department.
There's nothing 'thin' about my blue line, if you catch my drift, and trust me, I know how to put those handcuffs to good use.
***
Livia Ward wants a baby before she's thirty. And even though Officer Chase Kelly is exactly the kind of cocky jerk this librarian has sworn off, he is undeniably hot. Both of them think they can give each other what they want–a few nights of fun for Officer Kelly, a no-strings baby for Livia–but this hot cop is about to learn that sex, babies, and love don't always play by the rules.
Buy Links:
Amazon Ebook • Amazon Paperback • Audible
Amazon UK • Barnes & Noble • iTunes
"You have the right to remain sexy," he says. "Anything you say can and will be used to get you in my bed."
When it comes to Laurelin Paige and Sierra Simone, whether it's individually or together, I expect a romance that is off-the-charts hot, and they have yet to disappoint me in that aspect. What came as a surprise with Hot Cop though, was just how FUNNY this book was, too. This was a fabulously sexy romantic comedy that I absolutely adored. I was smiling and giggling near the whole time I was reading. Livia and Chase's story is light-hearted, hilarious, and just ridiculous enough that I had the best time reading it. This dorky librarian wants a hot cop to impregnate her – what can be more over the top than that!?
Livia is approaching the dreaded 3-0. She desperately wants to feel like she's NOT getting old (I don't see how 30 is old, but to each her own), and to feel young again, she decides she wants… a baby? But since she's sworn off men, that makes having a baby a little difficult. Just when she's about to turn to a sperm donor, Officer Chase Kelly enters her life and makes her ovaries go haywire – THIS is the man she wants the father of her baby to be. Except she doesn't actually want him in her life, just their baby.
Tab Chase goes into Slot Livia; lather, rinse, repeat until baby.
Chase has never met a hotter librarian in his life, and he'll do anything to get Livia into his bed – including agreeing to her deal to get her pregnant and relinquish all rights to the baby. As a cop, Chase knows that he doesn't have the time or room for a significant other or family, so this deal is perfect for him. Except the more he's around Livia, the more he wants to just BE with her – and not for the smokin' hot sex. Being with Livia makes him feel alive and happy… but can he prove to her that he's good for more than just his sperm?
Attached. It's one of those words that I associate with bad things—pleading texts and late night phone calls and possessiveness. A toxic word. And yet, I find I don't mind the idea of Liv getting attached at all. In fact, the idea of her being possessive of me is rather pleasing. Especially because I'm starting to feel rather possessive of her.
Livia gets a little frustrating when it comes to her determination to have a baby while keeping all feelings for Chase out of her mind. She can't risk falling for Chase because of the possibility of the hurt that will come if he leaves her. I still enjoyed her character though, and how adorable and quirky she was. I can always appreciate a heroine who stuffs as many books as she can into her purse whenever she goes out.
The relationship between Chase and Liv is fast-paced, cheesy, and there isn't much depth, but it's fun and highly entertaining to read. And did I mention all the filthy, dirty sex!? The author duo turns up the heat in Hot Cop – if you're going to read the book, you definitely read it for the steam. And I'm not sure how they split up the writing, but Laurelin and Sierra's writing styles worked so perfectly well together I couldn't tell who wrote which chapter. I am so looking forward to more collaborations from them! Overall, if you're in the mood for a rom-com starring a hot cop and sexy librarian, I would recommend this book!
Quotes are taken from the arc and are subject to change in the final version.
Now here's an excerpt from Hot Cop! ❤
I'm at the steakhouse fifteen minutes early, which is on time in Chase Kelly's book.  I've never been late for work or a date a single time in my life; in fact, I've always been early, which is a point of pride for me.  And Livia walks in at seven on the dot, something that endears me to her immensely, although the moment I register that I, Officer Kelly, am charmed, my mind goes blank.
Just blank.
There is nothing but her.
She walks in on heels that make her legs a mile long, her long hair down in a tumult of soft waves.  The maître d' helps her take off her checkered wool coat, and then I.
Am.
Speechless.
My heart hammers up in my throat as the blood pools deep in my groin.  She's wearing a bright red dress—so fucking short that I'd be able to finger her easily if we were in a booth, which we tragically aren't.  The red sets off the warm undertones of her bronze skin, highlights the deep brown of her eyes.  The lines of it hug the delectable curves of her tits, which are just small enough that she can get away without wearing a bra.
My cock thickens as she begins walking toward me, and I can verify that she is definitely not wearing a bra.  Oh God, what if she's not wearing panties either?
I bite back a groan and push back my chair to greet her as she comes to our table, tugging the hem of my sweater down in one smooth move as I unfold myself to help disguise the effect her presence has on me.
As I step forward to greet her, I notice the color high in her cheeks and the way her teeth dig into the soft coral of her bottom lip.
She looks nervous.
That gives me pause.  I don't mind a woman meeting me cold or shy or overly eager, I don't even mind a case of the first date jitters—since first dates are pretty much all I go on, I see a lot of those.
But nervous—truly nervous—that bothers me a little.  Do I make her feel unsafe?  Is it my size?  My job?
In a split second, I change gears.  I can be patient when it comes to the Kelly Trio, and I find that the idea of wooing my nervous little librarian on date after date doesn't sound tiresome at all…it sounds delightful, actually.  A challenge.  A test to see if I'm worthy enough to remove all traces of trepidation from her face and fill her expression with eagerness and surrender instead.
And get more time with this fierce, sweet bookworm all to myself.
I lean in to kiss her cheek, careful to angle our bodies so that I don't press against her with six feet, two hundred pounds of hungry cop.  Instead, I anchor her with a firm hand at her elbow, pleased to feel the goose bumps that spread underneath my touch.  And then I brush my lips against her cheek, making sure she can feel them, making sure she gets just the tiniest brush of my scruff as I accidentally-on-purpose slide my jaw against hers as I pull away.
She shivers.
I look down into her eyes as I straighten up, and I'm suddenly aware that I'm supporting a lot of weight in my hand, as if her knees are weak from my kiss.
Well done, Officer Good Times!
Her eyes are wide, the pupils so blown and her irises so dark that her eyes are just huge liquid wells of want, and I feel a familiar tug in my groin knowing that I put that look there.
"I forget how big you are," she murmurs, her head tilted up to look into my face.
I give her my biggest grin and open my mouth, but she cuts me off before I can say it, shaking her head.  "I know, I know.  I walked right into that one."
But the ghost of a smile flits across her lips as I help her into her seat and push in her chair.
When I sit across from her and we start looking at our menus, I notice the smile has vanished and the nervous look is back, along with a determined set to her shoulders.  The combination of uneasiness and backbone intrigues and worries me at the same time.
"I don't know what Megan told you," I say, "but I don't bite."
She looks up from the menu, her teeth back to digging into the plump flesh of her bottom lip.
"Well," I amend, staring at her mouth, "sometimes I do bite.  But only when I really, really want to."
Also by Laurelin Paige & Sierra Simone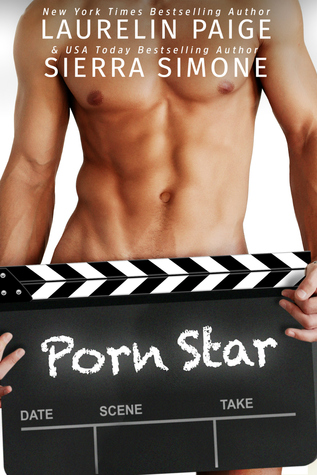 Porn Star: My Review • Ebook • Paperback • Audible • Goodreads
USA Today and New York Times Bestselling Author Laurelin Paige is a sucker for a good romance and gets giddy anytime there's kissing, much to the embarrassment of her three daughters. Her husband doesn't seem to complain, however. When she isn't reading or writing sexy stories, she's probably singing, watching Game of Thrones or The Walking Dead, or dreaming of Michael Fassbender. She's also a proud member of Mensa International though she doesn't do anything with the organization except use it as material for her bio. She is represented by Rebecca Friedman.
Website • Facebook • Twitter • Amazon Page • Facebook Group • Mailing List
Sierra Simone is a former librarian who spent too much time reading romance novels at the information desk. She lives with her husband and family in Kansas City.
Website • Facebook • Twitter • Facebook Group • Newsletter
---
FOLLOW BOOKLOVERS FOR LIFE ON:
✦ FACEBOOK • TWITTER • INSTAGRAM • GOODREADS • PINTEREST • BLOGLOVIN' ✦