There's only a few more days until 2018 is here, which means it's that time of year again! Here are my top 17 reads of 2017 in no particular order, books I highly recommend everyone read if they haven't already. Make sure to check out a fantastic giveaway below too! What are your favorite reads of the year? Did any of yours make my list?
---
1. The Hidden Legacy series by Ilona Andrews
#1 ~ Burn for Me: Ebook • Paperback • Audible • Goodreads
#2 ~ White Hot: Ebook • Paperback • Audible • Goodreads
#3 ~ Wildfire: Ebook • Paperback • Audible • Goodreads
Burn for Me technically isn't a 2017 favorite but a 2015 one, but I loved this series so much that I had to include it again! The Hidden Legacy series concluded this year, and without a doubt, it's my new favorite urban fantasy series. I am obsessed with all things Nevada and Rogan (and am praying this isn't the last we see of them). Everything from the romance to the action to the humor to the characters is top notch in this series – if you love anything magic-related (and even if you don't), you need to read this series!
He was looking at me like I was the only thing that had ever mattered. "If you don't survive, none of this is worth it to me. I love you."
---
2. Roomies by Christina Lauren
My Review • Ebook • Paperback • Audible • Goodreads
Modern day marriage of convenience, anyone? I ADORED Roomies. This is the kind of read that will have you doing heart eyes and sighing madly for days. We have our sweet heroine and our gorgeous Irish musician hero who fake a marriage so he won't get deported. It just so happens that along the way, husband and wife fall for each other – what could go wrong? Christina Lauren balances the romance with the musical aspect of the story tremendously. If you're interested in music, I'd definitely recommend this one!
"I've never met anyone who loved my playing enough to want to put a ring on it."
---
3. Dating-ish and Kissing Tolstoy by Penny Reid
Dating-ish: My Review • Ebook • Paperback • Audible • Goodreads
Kissing Tolstoy: Ebook • Paperback • Goodreads
Yes, I'm cheating and including two Penny Reid books as a 2017 favorite, but I had to! Dating-ish is my new favorite Knitting in the City book. Who knew robots and romance could mix so well – or be so sexy!? The main characters are charming and hilarious – they become wonderful friends that happen to be perfect for each other and fall in love. Of course, it's not that easy, but reading how they get to their HEA was a pure delight. I highly recommend this book if you want a unique slow burn romance!
"You—being with you—was the first time I wanted real life over a virtual existence. You distracted me. I'd never been distracted before."
Kissing Tolstoy blew me away! I love a good professor/student forbidden romance, and Penny gave that to me in this perfect little novella. I never wanted it to end! It's adorable, smart, sexy – it's the kind of romance where you can't WAIT for the main characters to get together. I loved it… and am dying for more of the series!
"You are flawless to me," I held her with might and purpose, needing her to feel the veracity of my words, "We fit together like custom pieces from a two person puzzle. And therefore, you are exactly my perfect kind of nice."
---
4. Act Your Age by Eve Dangerfield
Grumpy heroes, FTW!!! One grumpy hero + an adorable heroine + humor + kink = a happy Lacey. This was actually my first time reading Eve Dangerfield, and let's just say that I'm a fan for life now. For all you erotica lovers out there, get your hands on this book! I will say that it's not for everyone, but you might be surprised too!
"Do you think we're weird?" Kate asked, because that was the thing she'd always been afraid to ask.
Ty pulled her into his arms. "We're weird in the best possible way."
"So… yes?"
He laughed. "Everyone's weird Kate, we're the perfect kind of weird for each other."
---
5. The Day of the Duchess by Sarah MacLean
My Review • Ebook • Paperback • Hardcover • Audible • Goodreads
If you know me, then you know Sarah MacLean is my all-time favorite historical romance author. I have several top favorite books by her, but they were all blown away when I read The Day of the Duchess. It's a second chance romance (my favorite) and an ANGST-FEST. My heart almost couldn't take Sera and Malcolm's second chance at love – but I sure did love reading about Malcolm winning back the love of his life. If there's a historical romance you need to read, it's this one.
"I shall have you. I shall love you. And I shall grow old in your arms."
---
6. The Red by Tiffany Reisz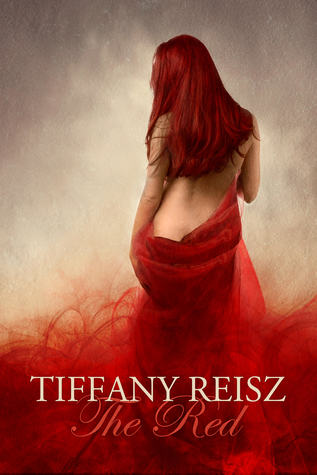 My Review • Ebook • Paperback • Audible • Goodreads
It takes a lot for me to feel scandalized while reading, but if anyone can do it, it's Tiffany Reisz. This book is fantastical, literally and figuratively. It is honestly the HOTTEST book I've ever read, and I need Tiffany to write more like this. Like I said in my review, The Red is erotica in its purest, dirtiest, and finest form… and I wholeheartedly LOVED IT. Would definitely recommend this to anyone who wants a read outside their comfort zone!
His money made her a whore, but his cock had made her his slave. She never wanted to taste freedom again. She only wanted to taste him.
---
7. How to Date a Douchebag series by Sara Ney
#2 ~ The Failing Hours: My Review • Ebook • Paperback • Audible • Goodreads
#3 ~ The Learning Hours: My Review • Ebook • Paperback • Audible • Goodreads
I can't recommend this series enough if you love new adult or sports romances! I fell in love with Sara Ney (and wrestling) thanks to Zeke and Rhett. These two heroes couldn't be more different (a jackass vs the nicest guy ever), but I loved their books all the same. They make particularly good opposites-attract romances too. These books reminded me just why I love the NA genre so much – and I'm so glad we're getting more Douchebags next year!
"The best part of me is you, Violet."
---
8. Infini and Damaged Like Us by Krista & Becca Ritchie
Infini: My Review • Ebook • Paperback • Audible • Goodreads
Damaged Like Us: Ebook • Paperback • Audible • Goodreads
Obviously I had to include my loves Krista & Becca Ritchie! This duo is so talented at writing about romance and family. Both the Aerial Ethereal series and the new Like Us series at their heart is about amazing families who will do anything for each other. It's just that one family is part of a circus, and the other is full of world-famous celebrities – and how can you NOT read that, right? K & B never cease to amaze me with their writing talent, and I absolutely can't wait for more from both these series!
"Circus is family."
The love we carry for each other is the strongest and most vulnerable place in us all.
---
9. The Fortunate Ones by R.S. Grey
Ebook • Paperback • Audible • Goodreads
I can't even explain how much I simply loved The Fortunate Ones. I was blown away by the heart and humor that's in this book. It's the perfect slow burn romance that I couldn't put down. Plus, I'm always a sucker for an older, rich hero, and James Ashwood is divine. I love the chemistry between him and Brooke – they're my new favorite couple from R.S. Grey!
I blink my eyes open to find him staring down at me with undisguised emotion—in fact, he's looking at me as if I'm the most beautiful thing he's ever seen, and it's too much.
---
10. The Kingpin of Camelot by Cassandra Gannon
Cassandra Gannon is like the Beyoncé of indie authors for me, because she does surprise releases, but every time she does, I drop everything I'm doing and read her book. She writes the BEST fairytale fantasy retellings and they are the funniest, most romantic, most ridiculous things I ever read. The Kingpin of Camelot is a retelling of both the story of Midas and Camelot/King Arthur – I always love and am amazed with the stuff Cassandra Gannon comes up with when she retells a story in her own unique, hilarious way!
"I love you." The words slipped out and he didn't even try to call them back. "I am so crazy in love with you, there's never been any hiding it. Everyone in Camelot knows I'm yours. I'm already designing the billboards to brag about it."
---
11. 
Too Hard to Forget and 
Follow by Tessa Bailey
THtF: My Review • Ebook • Paperback • Audible • Goodreads
Follow: My Review • Ebook • Goodreads
Too Hard to Forget is another second chance romance I LOVED! I can't resist some good angst and Tessa Bailey gave that to me in spades with THtF. Plus, I love when a heroine wants a little revenge on the man she loves who hurt her. Peggy certainly makes Elliott regret letting her go, but this time he's smart enough not to make the same mistake again. I always love Tessa Bailey heroes and Elliott is my new favorite one!
"Miss you?" He grated the incredulous question, dropping his mouth to her temple. "You left me without a soul. I can barely remember the days since you left. They passed without me feeling a single thing. Because you are feeling for me. You're the only thing that keeps me from being numb. Twice in my life you've turned me back into a living, breathing man, and missing you… missing you, Peggy, doesn't even begin to cover it. You revive me."
If you've ever wanted a story about that hot guy you saw on Instagram who posts pictures of his gorgeous self and his dog, well it's here! Of course, this is Tessa Bailey, so you also get a heaping dose of intense chemistry and delicious dirty talk. Follow
You couldn't fake what we had. Couldn't duplicate it. We were so fucking lucky to have found each other once, and even as I'd always suspected it, I knew without a shadow of a doubt that letting her go was the biggest mistake of my life.
Now I needed to fix it.
---
12. So Good by Nicola Rendell
My Review • Ebook • Paperback • Audible • Goodreads
Another book involving dogs… do we see a trend here? As in, I love beautiful men and dogs? So Good is my new favorite friends-to-lovers novel. It's is the SWEETEST book I've ever read – just thinking about the story makes me feel all happy inside, that's how feel-good of a book it is. And the hero SAVES AND ADOPTS A TINY CHIHUAHUA AND NAMES HER CUPCAKE AFTER HIS BEST FRIEND/LOVE OF HIS LIFE WHO IS A BAKER!!! Can you tell how much I love that!?
"Tell me."
"I want to take you hard, and I want to make you mine. Tonight and every night."
"Who says I'm not yours already?" she said, all breathy, as her hand slid around to my ass, and her fingers moved into my pocket. "Who says I wasn't yours all along and just never knew it?"
---
13. Trigger by Scarlett Dawn
Scarlet Dawn is a new-to-me author this year, but Trigger has become one of my absolute favorite new adult PNRs I've ever read! If you're in the mood for an epic post-apocalyptic world with secret shifters and a clumsy yet badass heroine (and a hero who does and says things you need to fan yourself for), you NEED this book in your life!
I closed my eyes. "You are going to ruin me."
He let go of my shoulder and placed his lips against my throat, whispering, "In the best possible way."
---
14. Silver Silence by Nalini Singh
My Review • Ebook • Hardcover • Audible • Goodreads
I've said it before and I'll say it again, Nalini Singh is my PNR queen! Reading Silver Silence reaffirmed just why I love her books so much and brought me back to the early days of the Psy-Changeling series. You get an adorable, charming, gorgeous bear alpha who tries to win the heart of the seemingly cold Psy that he knows is his one and only mate. Their slow burn is one of the best things I've read all year and I can't wait for more of the bears!
"Solnyshko moyo." A kiss to the dampness of her neck as he roughly spoke words whose meaning had deepened to raw intimacy with a simple change in order.
Sun of my heart. Sunshine of my life.
---
15. Illegal Contact by Santino Hassell
My Review • Ebook • Audible • Goodreads
Some delicious M/M sports romance, anyone? We have a not-out bisexual football player who is on house arrest, and a new personal assistant who looks just like Clark Kent he wants to do dirty things to. Add in some fantastic, fiery chemistry and some witty banter, and you have Gavin and Noah. I loved everything about their sexy, sweet, slow romance – I highly recommend this one for M/M lovers! P.S. I've read the next book and it is AMAZEBALLS!
"Why do you need me?"
"You make me feel alive." I kissed down to his collarbone. "Make me feel real."
"You are real. And if you stop hiding the best parts of yourself, everyone else will see it too."
---
16. Man Hands by Sarina Bowen & Tanya Eby
Man Hands was absolutely H I L A R I O U S!!! It was one of the most ridiculous, funny books I've ever read, and I loved every bit of it. This was the kind of comedy that the more I read, the more I couldn't believe what was happening or coming out of the characters' mouths. Did I mention how ridiculous it was? But it totally worked, because I couldn't stop laughing while I read. Sarina Bowen and Tanya Eby make a dynamic author duo – I need more from them already!
He pulls out and collapses next to me. His leg is over mine, and he reaches across my naked breast to grab my hand. "I'm Tom," he says.
"Brynn," I breathe back.
"Well, Brynn… It's really nice to meet you."
We shake hands.
---
17. Black Sheep by Zara Cox
My Review • Ebook • Paperback • Audible • Goodreads
2017 must be the year of second chance romances, because I'm ending my list (kinda) with another fantastic second chance romance! I don't read many dark romances these days, but I couldn't resist the blurb of Black Sheep, and I'm so glad I didn't. It's a wild, crazy, intense, angsty read, a second chance romance between lovers turned enemies, with an obsessed alpha hero – how could I not enjoy it? Black Sheep is the epitome of hate to love and love to hate, and if you love dark romance, I highly recommend it!
"I love you. But it's not the kind of love that is selfless enough to let you go. My love is the fucking selfish kind. The kind that will demand to have you in my arms when I go to sleep at night. The kind that will insist on seeing your face every morning, no matter what…. I'm the selfish bastard who needs you to breathe."
---
I have to cut this list off at some point, but I do want to include some honorable mentions!
I hope everyone has a fantastic New Year's and an even better 2018!
---
-Your choice of one of my favorite 2017 reads (one winner)
-Your choice of a 2018 release (one winner)
Open INTL
---
FOLLOW BOOKLOVERS FOR LIFE ON:
✦ FACEBOOK • TWITTER • INSTAGRAM • GOODREADS • PINTEREST • BLOGLOVIN' ✦