I am of course posting on the very last day of 2018 with my top reads of the year. Unfortunately, my blog has taken a backseat in my life and I haven't been active on here as much as I want to. A 2019 resolution? Changing that. So let's ring off the New Year with my 18 favorite books of 2018! It was incredibly hard to narrow down. I tried to do a top 10 at first but there was no way I was leaving some books off this list. So here they are in no particular order!
What are your favorite reads of the year? Did any of yours make my list?
---
1. Love and Other Words by Christina Lauren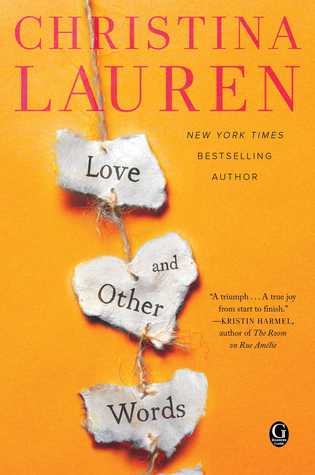 My Review • Ebook • Hardcover • Paperback • Audible • Goodreads
I know I said no particular order, but this book deserves being listed first as it is my one and only 6 star read of the year. If that's not enough to let you know how stunning this book is, you have to know that it's a beautifully written second chance romance that absolutely took my breath away. I fell in love with Macy, Elliot, and their second chance at love. My heart ached and hurt for them, but Christina Lauren, being the wondrous author duo that they are, mended my heart and left me with a huge smile on my face by the end of the book.
"I've been waiting for you to come home for eleven years. I'll go anywhere you go."
---
2. Devil in Spring by Lisa Kleypas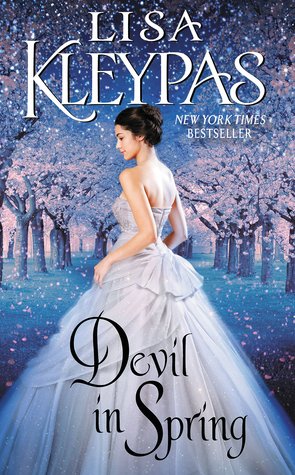 Ebook • Hardcover • Paperback • Audible • Goodreads
I am absolutely head over heels in LOVE with everything about this book. The quirky heroine, the swoony hero, their chemistry, their banter, EVERYTHING. When I finished Gabriel and Pandora's story, I couldn't stop thinking about it that I immediately had to do a little reread of it. I'm obsessed with this book – and series!
P.S. The ebook is currently on sale for $1.99!
Good God, she really did walk in circles. A pang of tenderness centered in Gabriel's chest like an ache. He wanted all her circles to lead back to him.
---
3. Victorian Rebels series by Kerrigan Byrne
#1 The Highwayman: Ebook • Paperback • Audible • Goodreads
#2 ~ The Hunter: Ebook • Paperback • Audible • Goodreads
#3 ~ The Highlander: Ebook • Paperback • Audible • Goodreads
I'm including the entire Victorian Rebels series because I binged on the first four books so hard a few months ago. I love discovering new authors, especially ones that make you kick yourself for not reading them sooner, and Kerrigan Byrne was that for me. Her writing is lush, her heroes dangerous, and they sweep you off your feet until you believe every good hero needs a little bad in them.
"My sweet Fairy." He exhaled on a painful breath. "You can't imagine darkness. You are the only light I've ever known."
---
4. Wolfsong by T.J. Klune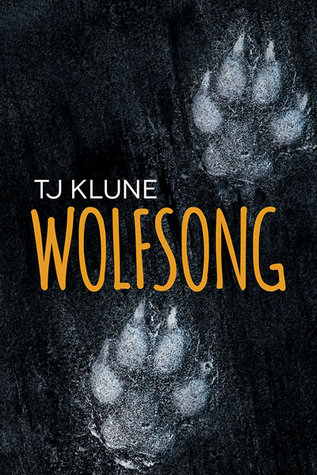 Ebook • Paperback • Audible • Goodreads
This brilliant, brilliant book. Another book and author I wish I'd read sooner. TJ Klune's writing is took my breath away. He wrote one of the most BEAUTIFUL books I've ever read. Everything from the writing, the characters, the love story, to the paranormal world was stunning. I loved Wolfsong – it's made me realize that I need more M/M PNR books in my life.
"You don't get to decide what you're worth because you obviously don't know. You don't get to decide that anymore because you have no fucking idea that you're worth everything."
---
5. Getaway Girl by Tessa Bailey
My Review • Ebook • Paperback • Goodreads
If you know me, then you know I'm an absolute SUCKER for friends to lovers. It's the most believable romance trope to me, and Tessa Bailey gifted me an unforgettable one in Getaway Girl. A candidate for mayor and a black sheep of her family, Elijah and Addison couldn't be more different. But they connect in a way that makes you want to shout at them to get together already! I loved the "will they or won't they" vibe to this book and highly recommend it if you love friends to lovers. And butts.
"You have my heart. You have my soul. And you're the first and land person to ever have either one. I love you first. And last. I've only got this feeling for you. No one else. Never. Do you hear me?"
---
6. Birthday Girl by Penelope Douglas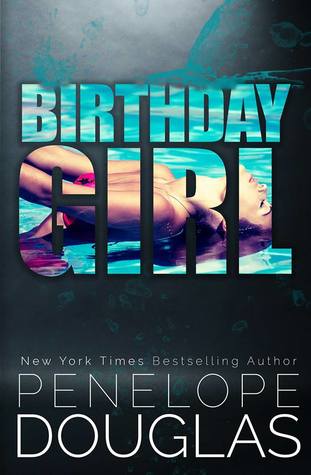 Ebook • Paperback • Audible • Goodreads
I DEVOURED Birthday Girl. I remember I was reading up until 2 am and picked it right back up as soon as I woke up, because I couldn't put it down. I was absolutely hooked onto Jordan and Pike's delicious forbidden romance. It's perfectly sexy, angsty, and fun. I fell in love with these two characters and how much they wanted but couldn't have each other. The chemistry is ON FIRE. This is a forbidden romance everyone needs to read!
The birthday girl and her wishes. She'll always be a part of me.
---
7. Sinner by Sierra Simone
Ebook • Paperback • Audible • Goodreads
Another forbidden romance. Are we seeing a pattern here? We've got Sean Bell, a dirty, filthy man who can't help but fall for his best friend's little sister… who is completely off limits, but not in a way you'd think. Sierra Simone writes romance and faith in a compelling, poignant way. It's a passionate, beautiful love story that takes you out of your comfort zone.
God, the fucking irony of a sinner loving a nun.
---
8. Ache for You by J.T. Geissinger
Ebook • Paperback • Audible • Goodreads
This is a hilarious, sexy, enemies-to-lovers romantic comedy that had me giggling so much. It's a modern retelling of Cinderella, set in the gorgeous country of Italy, and of course, has a hunky Italian hero who dirty talks in Italian. Kimber and Matteo are amazing together – they do not get along yet the banter is witty and the chemistry is on fire. The story is a little over-the-top, a lot hilarious, and I had so much fun reading it.
"Then you're really going to hate me. You'll hate me over and over and over. I'll make sure, bella, that you'll hate me more than any other man you'll ever meet."
---
9. Dirty Headlines by L.J. Shen
Ebook • Paperback • Audible • Goodreads
Even though I had a rocky start with Vicious, I fell in love with L.J. Shen and her wicked storytelling over the past year. Dirty Headlines has made it into my top 2018 reads, though Bane, her other 2018 release, is also a 5 star read. Celian is rude, crude, and uncompromising – which is what made him falling in love for the first time all the more satisfying. Judith is the perfect woman to knock this playboy off his feet. If you like office romances with a twist, read this book.
I wanted him to swallow me whole, like a Venus flytrap—clamp his jaw and absorb every inch of me. Touch me. Fill me. Drown me in your poisonous kisses. Let me die from your venom, buried under your sinful skin.
---
10. Pestilence by Laura Thalassa
If there's a new adult fantasy author you need to read, it's Laura Thalassa. I fell in love with her when I discovered her Fallen World series, and I've only loved her more and more with each release. Pestilence is the start of her Four Horsemen series, a mythological story that I love. It's raw. It's romantic. And if you think you wouldn't be able to fall in love with a being that brings pestilence and devastation to the world, think again.
"I came to conquer this land and its people, but instead, one of its people conquered me."
---
11. Fight or Flight 
by Samantha Young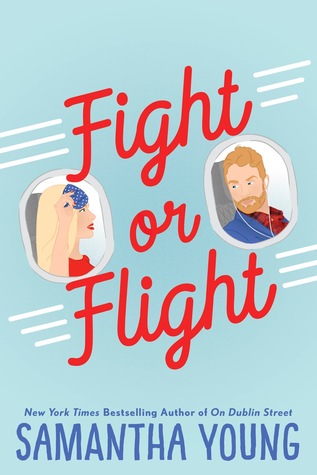 Ebook • Paperback • Audible • Goodreads
I absolutely LOVED this book. Fight or Flight is a fantastic hate to love romance between two people who don't like each other at first sight and who keep getting thrown at each other, first at an airport, then on the airplane, and finally, when they both land in Boston. I loved Ava and Caleb's banter – Ava's feisty spirit and Caleb's stoic personality meshed so perfectly well together. I couldn't get enough of their hate, then reluctant friendship, and finally, their love. It was an all-around delightful read I had to put on my favorites list.
"Why are you staring at me like that?"
Lifting his head away from his hand, he shrugged. "Nothing else is worth looking at when you're in the room."
---
12. Brooklynaire by Sarina Bowen
Ebook • Paperback • Audible • Goodreads
If you've read the Brooklyn Bruisers series, you know the wait for Nate and Becca was torture. But they've now become my new favorite couple of the series (just like I knew they would be). I have ALL the heart eyes for Nate, our resident billionaire and hockey team owner. The anticipation for this story made it all the sweeter. If you love sports romance and heroes more on the awkward side, you'll love Brooklynaire.
"Becca, it took me seven years to figure out how much I need you. I'm never letting anyone get in the way of that."
---
13. Magic Triumphs by Ilona Andrews
Ebook • Hardcover • Audible • Goodreads
A brilliant finale to a brilliant series. Kate Daniels is probably my all-time favorite urban fantasy series, so it's bittersweet to say goodbye to Kate and Curran after 10 incredible books. It's a very well-deserved ending for them, jam-packed with action and humor. The only thing that keeps me going is that the KD world is not quite over yet.
"You don't do subtle. Your subtle is pulling a kick so you don't kill a man with it, just break his bones."
---
14. The Surviving Trace by Calia Read
Did you know you need this time travel romance in your life? Well, now you do. I fell so hard for Serene, Etienne and their timeless, impossible love. The 1912 South is brought to life when Serene time travels there and finds an unexpected love. The Surviving Trace blew me away, not to mention the cliffhanger just about killed me. Luckily the sequel is out now so you don't have to wait to see how two people who lived a hundred years apart end up.
The heart is a funny thing. It pumps blood through your body, but it does so much more than that. Hearts can lie, can pull the wool over your eyes. But I know I'm doing the right thing by listening to mine.
---
15. The Kiss Quotient by Helen Hoang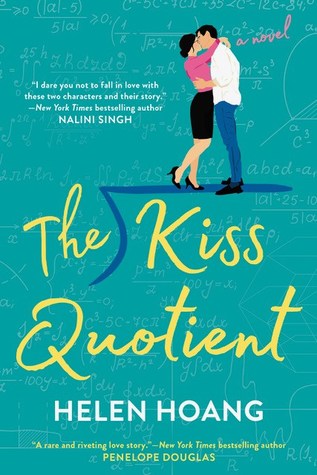 Ebook • Paperback • Audible • Goodreads
My most anticipated read of 2018 did not disappoint. Helen Hoang has written some of the best, most complex characters I've ever read and I simply adored this debut novel. I loved Stella in all her sweet, nerdy awkwardness (yay for STEM heroines!) and Michael was glorious as a hero. These two had fantastic chemistry and I loved how Helen incorporated Michael's Vietnamese family/culture into the story flawlessly. TKQ is a unique take on contemporary romances that EVERYONE needs to read.
"All the things that make you different make you perfect."
---
16. The Chase by Elle Kennedy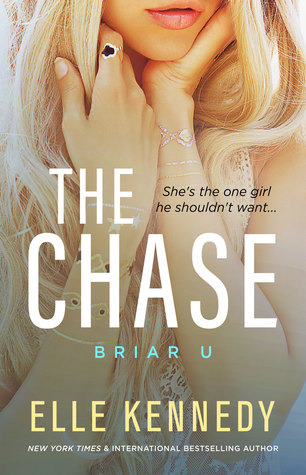 My Review • Ebook • Paperback • Goodreads
I had the BEST time reading The Chase. It's funny, smart, relatable, sexy – everything I wanted in a college sports romance and more. Do I believe that the Briar U series has the potential to live up to its predecessor? Absolutely. I fell in love with Fitzy and Summer, their sweet, hilarious, slightly angsty romance, and can't wait to read more of the new characters. I am dying to get my hands on the next book. I can't get enough of Elle Kennedy's fantastic storytelling!
… I never felt truly alive until Summer.
I don't want to be with a woman who hides in the shadows with me, because that enables me to keep hiding. And that's what I've done for years—hidden pieces of myself from my parents, my friends, chicks, the world. I want someone who encourages me to step out of my comfort zone, and Summer is that someone.
---
17. The Simple Wild by K.A. Tucker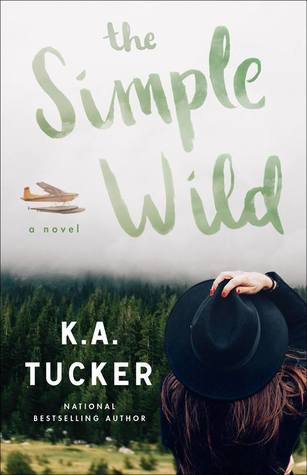 My Review • Ebook • Paperback • Audible • Goodreads
I never expected to fall in love with Alaska, but K.A. Tucker writes the state in a way that makes it come to life in The Simple Wild. I am beyond impressed with this breathtaking story and highly recommend it for those who want more in their contemporary romances. I fell in love with Calla, her family, Jonah, flying, and Alaska in this phenomenal read. This is definitely my favorite K.A. Tucker read to date and I highly recommend this beautifully written book – it's the kind of read that you won't be able to forget.
What hold does Alaksa have on them? What makes this place worth giving everything else up?
---
18. 99 Percent Mine by Sally Thorne
Ebook • Hardcover • Paperback • Audible • Goodreads
Is it fair that I'm putting 99 Percent Mine on this list? Well, even if it's not, I was lucky enough to read it this year and love it, so it's going on here. The Hating Game is one of my all time favorite books, so to say I was excited for Sally Thorne's next release would be an understatement. I adore a good brother's best friend romance, and this one has everything I like about the trope: chemistry, forbidden elements, childhood crushes, angst. It's also funny, witty, and quirky. Big, shy heroes are my favorite. If you like opposites attract, I think you'll fall for Tom and Darcy.
"I couldn't stay away from you anymore. I thought having you around was bad for my concentration. But not having you where I can see you is actually worse."
---
Happy New Year, everyone! I wish you an incredible 2019!
---
FOLLOW BOOKLOVERS FOR LIFE ON:
✦ FACEBOOK • TWITTER • INSTAGRAM • GOODREADS • PINTEREST • BLOGLOVIN' ✦